(Notícia) The Jazz Ambassadors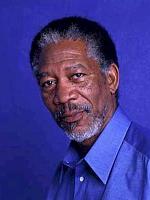 Morgan Freeman, recentemente oscarizado por Million Dollar Baby, será Duke Ellington em The Jazz Abassadors.
O argumento será da responsabilidade de Jeremy Donner e incidirá sobre a passagem de Ellington e dos seus músicos pelo Iraque em 1963, acontecimento onde a CIA esteve envolvida.
O realizador será Antoine Fuqua (Training Day, King Arthur).