(Top) 10 Wrestlers-Turned-Actors
Numa altura em que o
wrestling
volta a estar na berra - uma pessoa já não pode estar pacatamente a pôr a leitura em dia num qualquer rio de uma qualquer aldeola no meio das montanhas sem observar o espectáculo protagonizado por três alegres mancebos que bradavam a plenos pulmões "vou fazer-te um
clothsline from hell
" ou ainda "estás lixado, agora faço-te um
pedigree
" - vale a pena recordar alguns dos lutadores que deram o salto para o grande ecrã. Alguns são da antiga geração, outros serão mais recentes, a lista é apresentada em baixo e o artigo donde foi retirado o top e onde se resume a carreira de cada "actor" pode ser lido
AQUI
.
10 Triple H09 Goldberg08 Kevin Nash07 Kane06 Hulk Hogan05 Rowdy Roddy Piper04 Jesse Ventura03 Tor Johnson02 Andre The Giant01 The Rock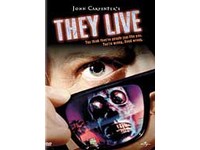 Já agora que falamos nisto, aproveito para recordar uma bela tirada de
Rowdy Roddy Piper
em
They Live!
de
John Carpenter:
"I have come here to chew bubblegum and kick ass. And I'm all out of bubblegum. "