(Rumor) Triologia The Departed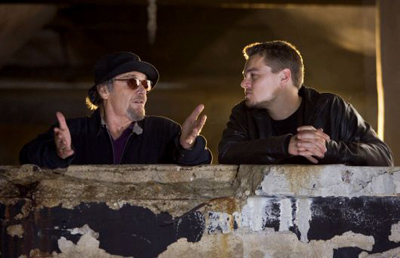 Dada a enorme aceitação, quer pela crítica quer pelo público, do último filme de Martin Scorsese, especula-se agora sobre a possibilidade de The Departed poder vir a ser apenas parte de uma triologia. Recorde-se que o filme é um remake do original (e na minha modesta opinião bastante melhor) Infernal Affairs, filme de Hong Kong que teve posteriormente mais dois capítulos associados.
De acordo com os rumores, Martin Scorsese poderá fazer uma prequela onde poderia trabalhar de novo com o seu filho pródigo, Robert DeNiro, assim como uma prequela onde juntaria todo o elenco que já trabalhou em The Departed.
A meu ver, o problema não será encontrar um estúdio que financie o projecto. O problema coloca-se com as opções de carreira do realizador e com a agenda preenchida do elenco.