(Notícia) Norton esmagaaa...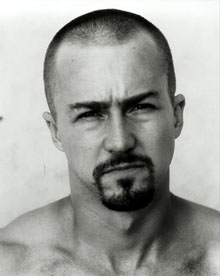 De todas as notícias que me lembro de ter escrito para o Fila do Meio, esta é sem dúvida uma das que mais me surpreenderam.
Que haja uma sequela para Hulk, de Ang Lee, não é algo totalmente inesperado uma vez que o monstrinho verde é uma das mais famosas personagens de banda desenhada. O que me apanhou completamente de surpresa foi o facto de o actor escolhido para substituir Eric Bana ser, nada mais nada menos, do que Edward Norton! O actor que pudémos ver em American History X e 25th Hour será o monstro verde neste novo filme que ficará a cargo de Louis Terrier, responsável por The Transporter e Danny the Dog.
A sequela, ao que tudo indica, será menos séria do que o anterior e mais em linha com a banda desenhada original...
Etiquetas: Edward Norton, Hulk, Louis Terrier